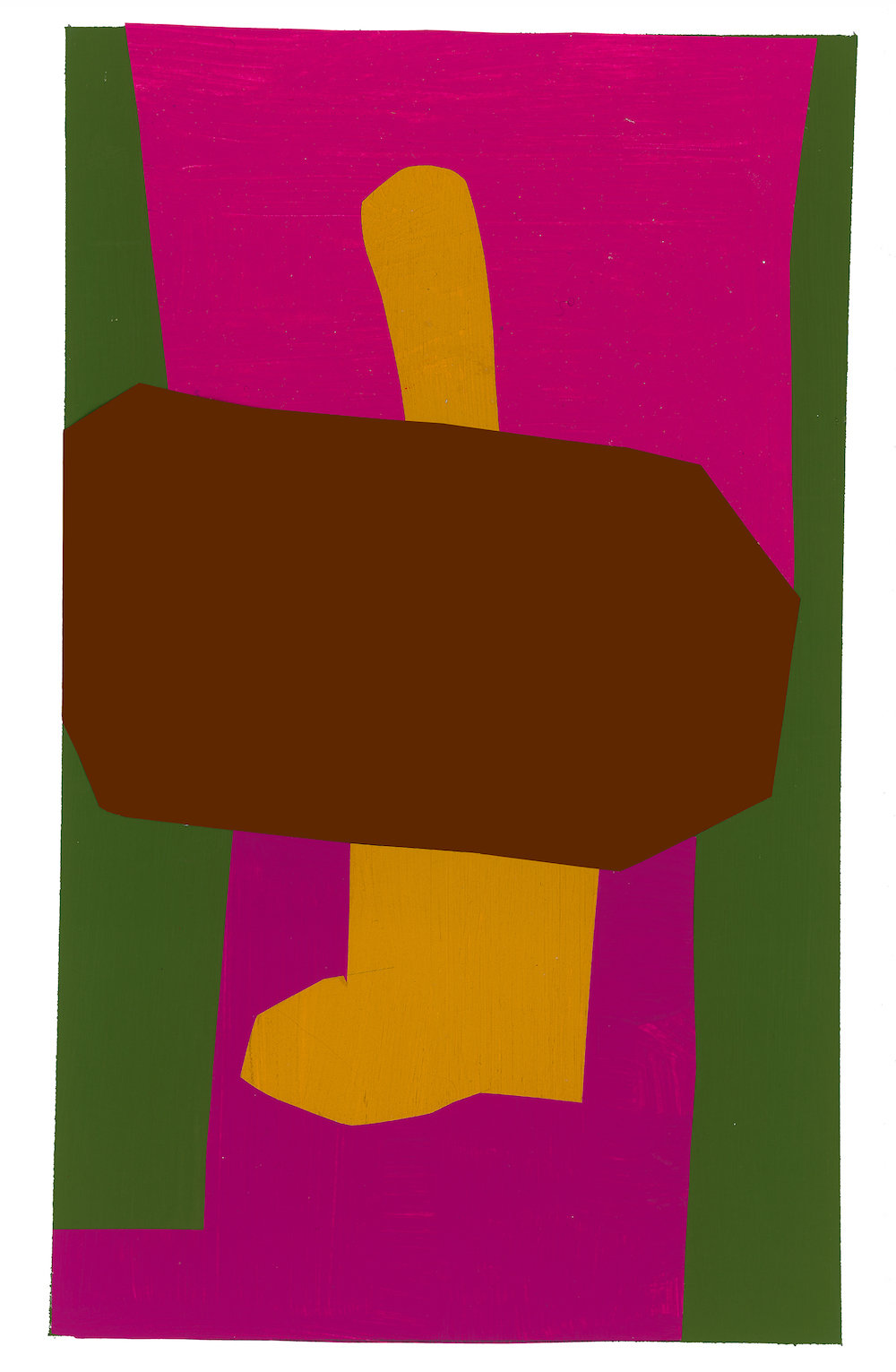 Gallery 16 Editions is pleased to announce the release of four new original prints with artist Bruno Fazzolari, Dat Rosa.
Bruno Fazzolari makes paintings and scents and occasionally writes articles. He is represented by Anglim Gilbert Gallery (formerly Gallery Paule Anglim). He has also exhibited with Feature, Inc., (NYC)Michael Kohn Gallery (LA) and Gallery 16 (SF). His work has been included in shows at the M.H. de Young Museum (SF) and the Katonah Museum of Art (NY) and is in the collection of the Berkeley Art Museum.
In 2015, Gallery 16 Editions invited Bruno to create four distinct but interconnected print editions. These compositions are inspired by collage that the artist created during his residency at the Headlands Center for the Arts. Fazzolari describes the origin of the prints "Dat Rosa is a body of work inspired by my color responses to the fragrance of several harvests of rose oils. I experience color responses to scent, a phenomenon called synesthesia. These prints began with me sitting down to evaluate (ie. smell) various rose oils. Depending on the method of extraction, the odor profiles of rose oil can be very different: ethereal and bright for steam-distilled oil from Turkey; heavy and voluptuous for Rose Absolute from Morocco. As I smelled these oils, colors arose in my mind that I recorded with gouache on paper. I then painted large sheets of paper with these colors which I used to create cut-paper collages that are the basis for these prints. The compositions are inspired by the complex visual history of the rose in Western Europe, where its symbolic power is akin to the lotus in Asia. In particular, I was responding to Johann Thedore deBry's spiritually charged Rosicrucian engraving of 1598 whose latin emblem reads, "Dat Rosa Mel Apibus" ("The rose gives the bees honey.")
Each print of Dat Roxa is produced upon Hahnemuhle Museum Etching. They are limited to an edition of ten. Each print measures 28 x 44 inches.
Fazzolari's work received a "Best of 2013" mention in Bruce Hainley's Top Ten for Artforum. In addition, he has received reviews in Artforum, Art in America, the New Yorker and the New York Times, among others. He was a resident at the Headlands Center for the Arts in 2014 and has received awards from Artadia and the International Artisan Fragrance Salon. He was a finalist for the 2010 SECA award and for the 2014 Artisan Art and Olfaction Award.
Fazzolari teaches in the graduate program at the California College of the Arts (CCA). His writing has appeared at ArtPractical.com and, more recently, in Art in America. He earned an MFA from the San Francisco Art Institute after graduating from U.C. Berkeley in Comparative Literature.